The Believer is a more portable professional aerial survey drone, made for aerial surveys.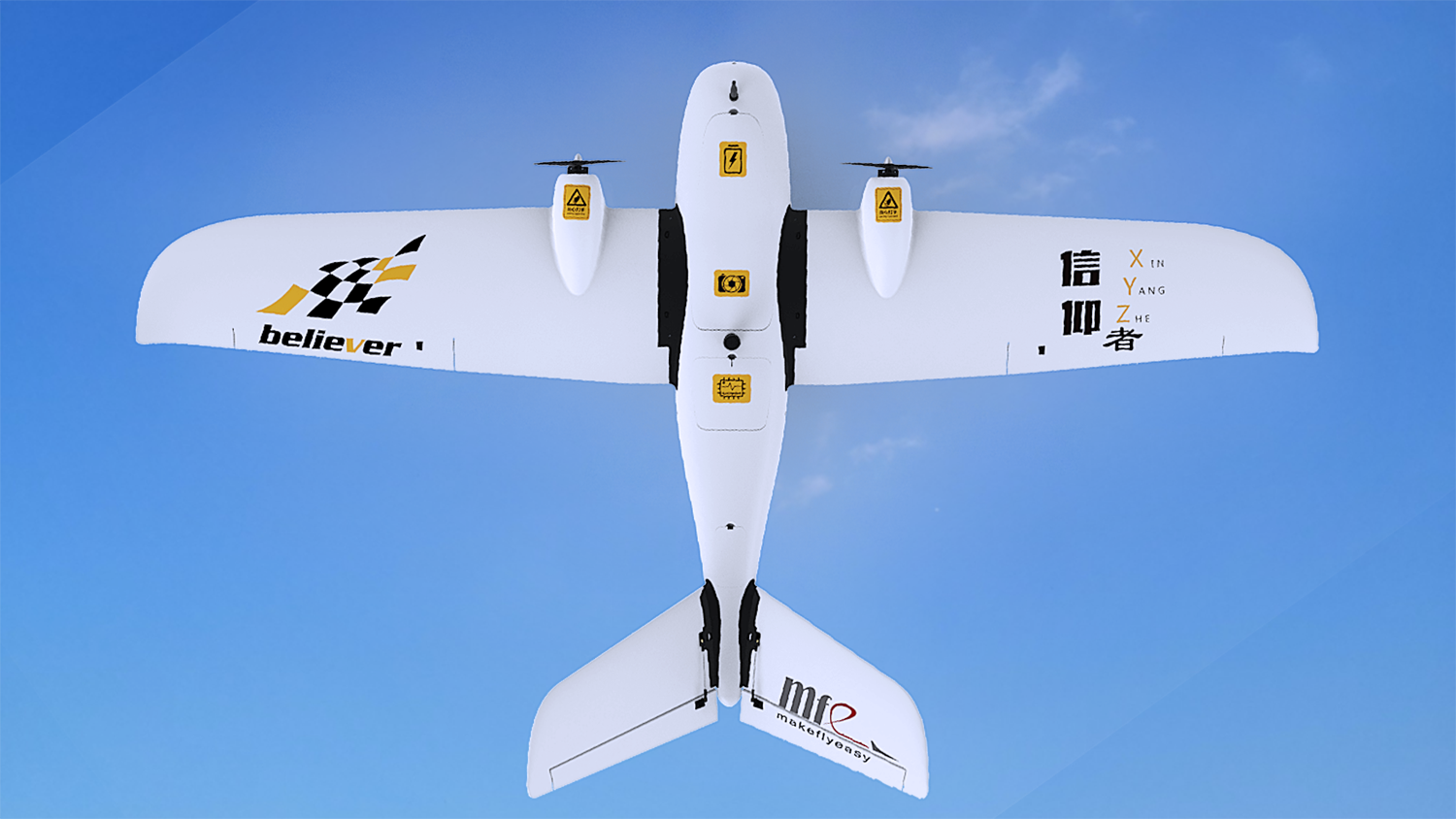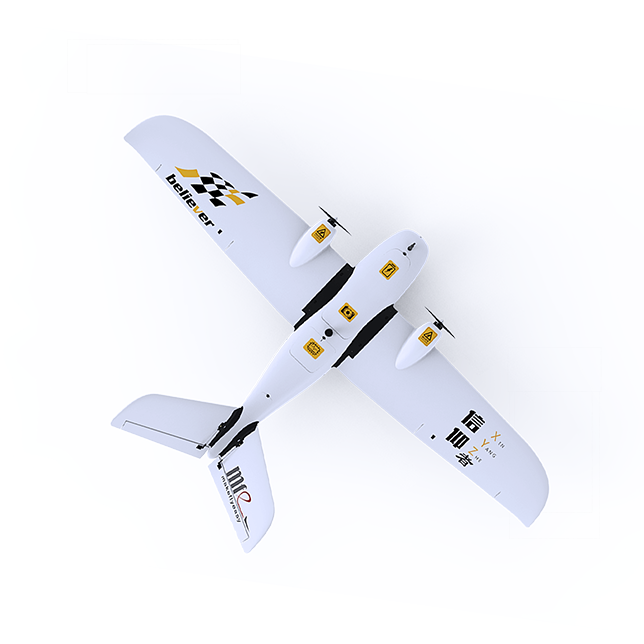 Fuselage length: 1070mm
Fuselage height: 185mm
Wing area: 51dm²
Wingspan:1960mm
Battery compartment: 260*140*105mm
Load compartment: 120*150*119mm
Maximum take-off weight: 5.5kg
Load weight: approx. 670g (Sony A7RM2)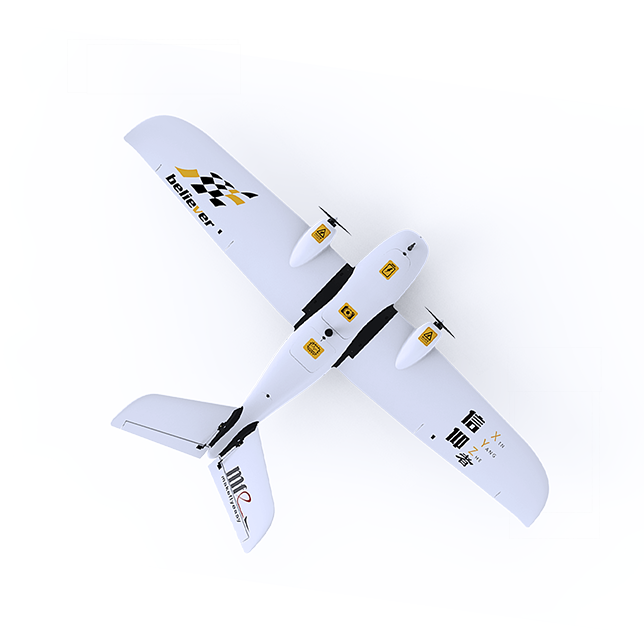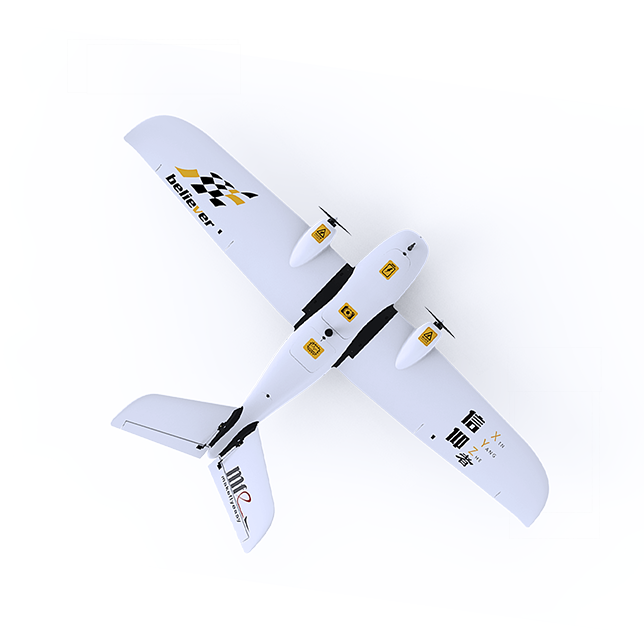 Recommended flight speed: 20m/s
Range: about 90km (takeoff weight about 5kg, flight altitude 500m, light wind)
It can be widely used in topographic mapping, land survey, engineering survey, digital city, planning and construction, landscape planning, precision agriculture, environmental protection monitoring, ecological monitoring and other fields.