The Hero VTOL is a multi-purpose vertical take-off and landing fixed wing. The nose can be replaced, and it can be equipped with an orthophoto camera or a tilt camera for surveying and mapping, and an optoelectronic pod for monitoring.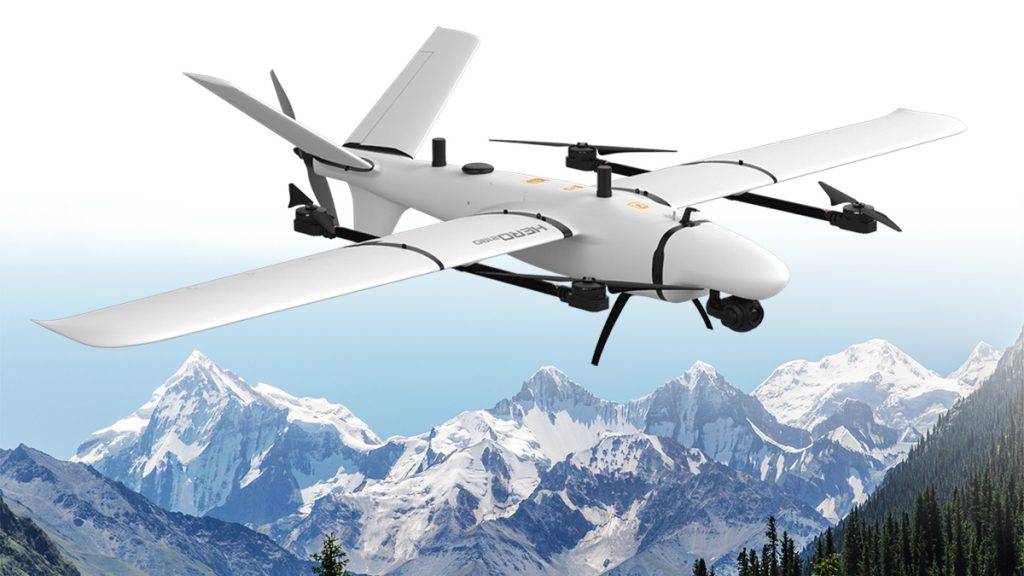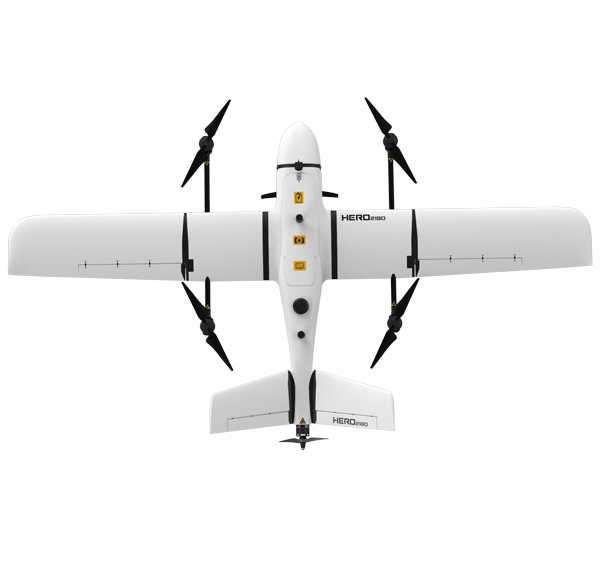 Material:EPO, carbon fiber, aviation aluminum alloy, engineering plastic, etc.
Wingspan: 2180mm
VTOL arm: 755mm(including motor base)
Fuselage height: 255mm (inclouding foot pads)
Fuselage length: 1140mm
Wing area: 53dm2
Disassembly method: tool-less quick disassembly
Transport box size: 1095×340×435mm
Max. payload: 1kg
Max. takeoff weight: 7kg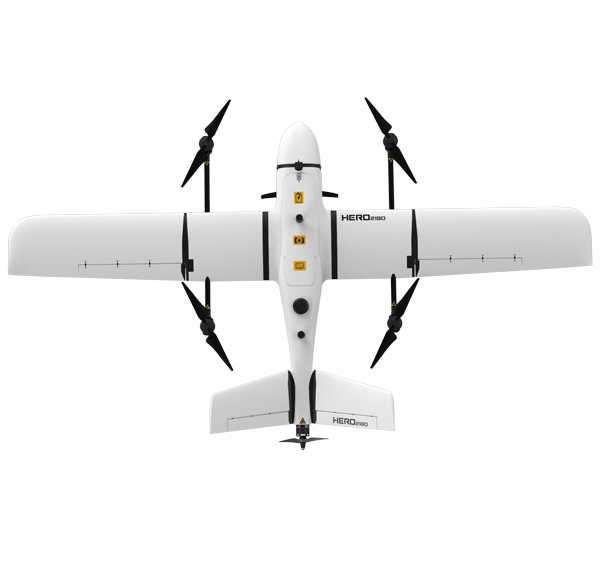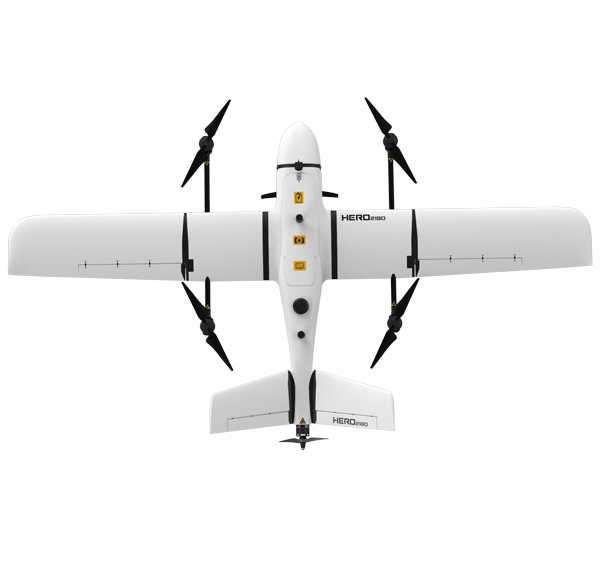 Takeoff and landing mode: VTOL
Maximum takeoff altitude: 3000m
Practical lift altitude: 6500m
Wind resistance: Class 5 (normal operation)         
Cruising speed: 17-22m/s
Stall speed: 12m/s
Mapping endurance: 136min/144km (speed 19m/s, load 600g, battery 6S@22000mah, take-off weight 6.65kg)
Monitoring endurance: 125min/126km (speed 18m/s, load 450g, battery 6S@22000mah, take-off weight 6.5kg)
With small storage volume, flexible and convenient use, it can be widely used in topographic mapping, land survey, engineering survey, digital city, planning and construction, landscape planning, precision agriculture, environmental protection monitoring, ecological monitoring and other fields.