Striver MINI VTOL is a 7kg class vertical takeoff and landing fixed wing, which inherits the safe and practical qualities of Fighter. It adopts classic aerodynamic layout, redundant backup avionics system, the whole aircraft supports tool-less quick disassembly, and has undergone 500+ takeoff and landing durability tests and 4000+ altitude plateau low temperature tests.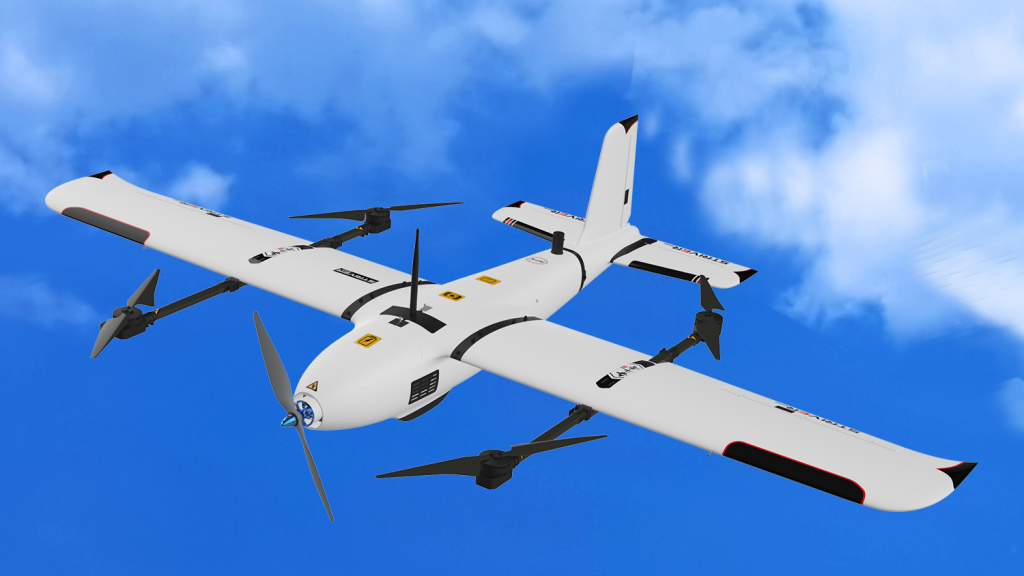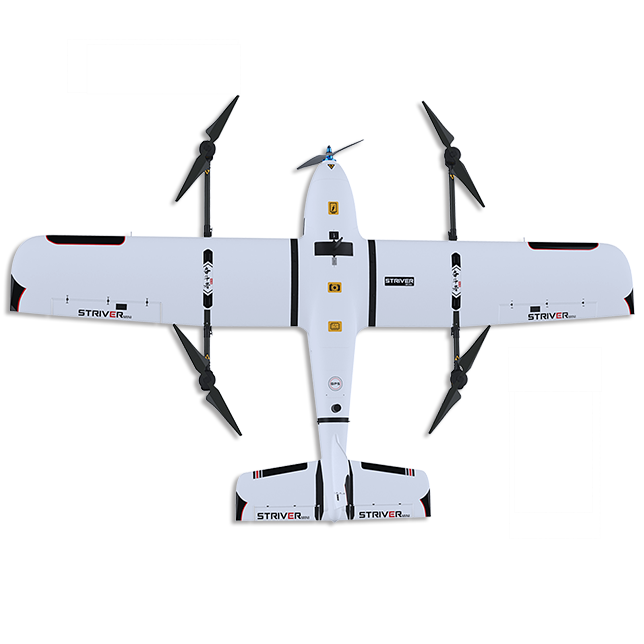 Material: EPO, EVA, carbon fiber, engineering plastics, etc.
Wingspan: 2100mm
VTOL arm: 744mm
Fuselage height: 156mm (without foot pads)
Fuselage length: 1200mm
Wing area: 59dm2
Disassembly method: tool-less quick disassembly
Load compartment size:180×150×110mm
Transport box size: 1.07m×0.35m×0.48m
Max. payload: 1kg
Max. takeoff weight: 7.5kg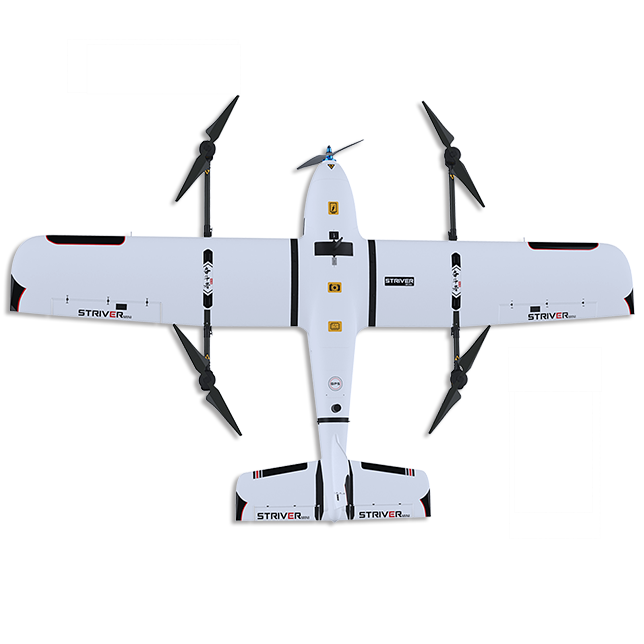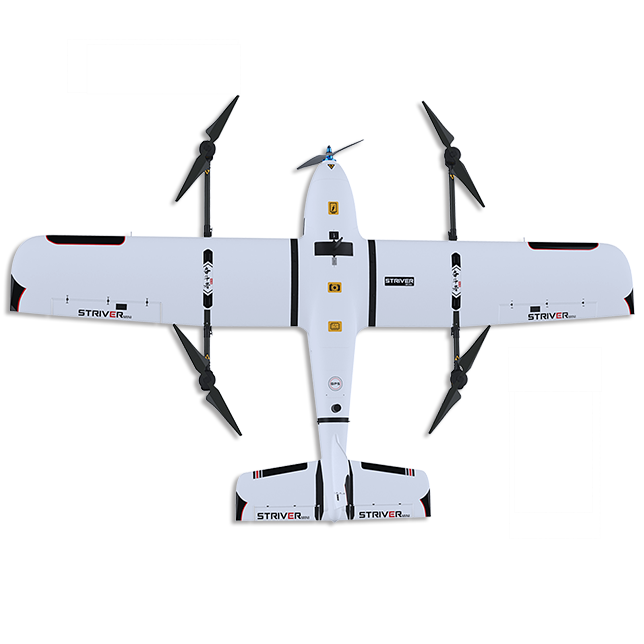 Takeoff and landing mode: VTOL
Maximum takeoff altitude: 3000m
Practical lift altitude: 4500m
Wind resistance: Class 5 (normal operation)         
Cruising speed: 18-21m/s
Stall speed: 10m/s
Range performance: 112min/127km (speed 19m/s , load 600g, battery 6S@22000mah, takeoff weight 7.1kg, altitude 500m)
With small storage volume, flexible and convenient use, it can be widely used in topographic mapping, land survey, engineering survey, digital city, planning and construction, landscape planning, precision agriculture, environmental protection monitoring, ecological monitoring and other fields.