The Fighter VTOL is a 10kg fixed-wing flight platform that is easy to carry, friendly to operate, stable and durable.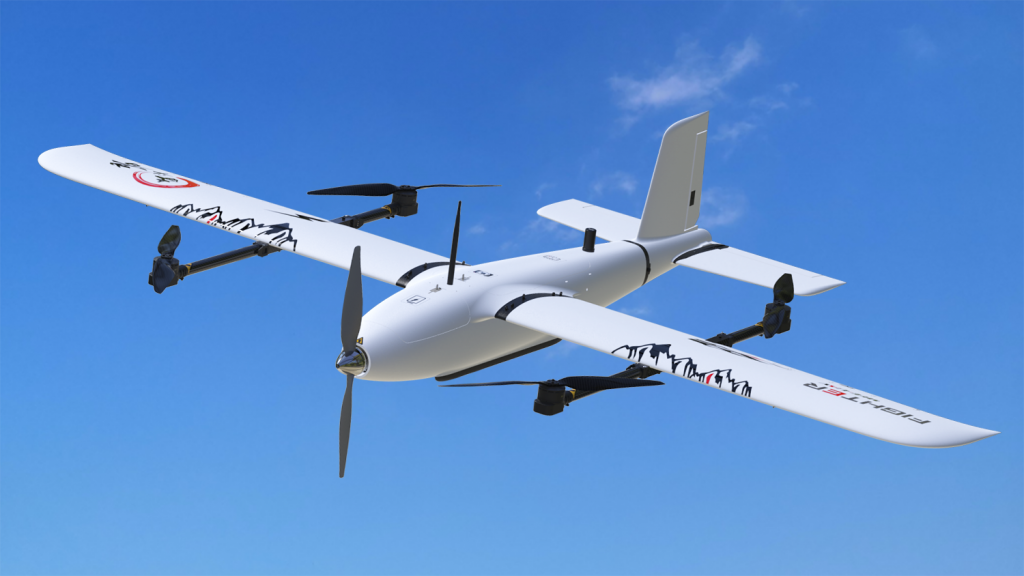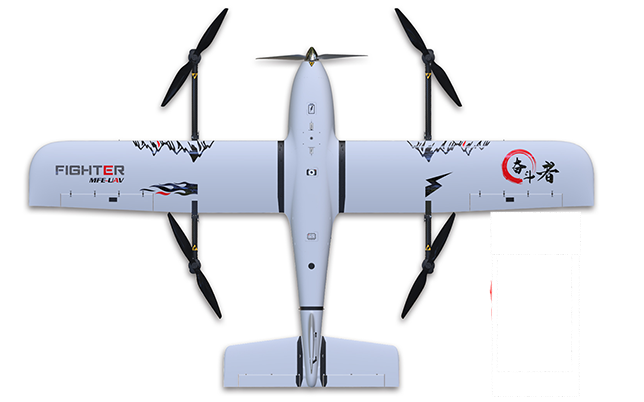 Material: EPO, EVA, carbon fiber, engineering plastics, etc.
Wingspan: 2430mm
Fuselage height: 180mm
Fuselage length: 1450mm
Wing area: 72.5dm2
Disassembly method: tool-less disassembly and assembly
Load compartment size: 280*160*110mm
Transport box size: 1.25m×0.34m×0.49m
Max. takeoff weight: 11.5kg
Max. payload: 1.5kg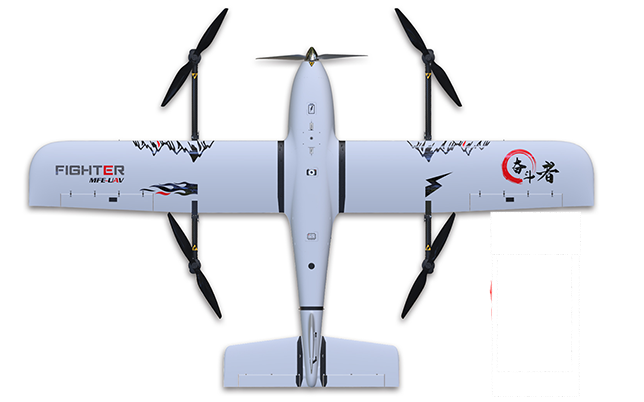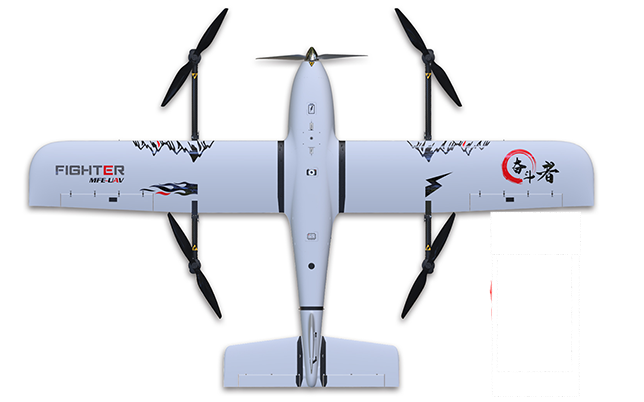 Take-off and landing mode: VTOL
Practical lift height: 4000m
Wind resistance: Class 5
Recommended flight speed: 19~20m/s
Stall speed: 10m/s (test conditions: altitude 500m, 10.5kg takeoff weight)
Maximum range: 150km (test conditions: Li-Po 12S 22,000mah, 0.6kg load)
With stable performance and excellent range, it can be widely used in topographic mapping, land survey, engineering survey, digital city, planning and construction, landscape planning, precision agriculture, environmental protection monitoring, ecological monitoring and other fields.